TIICCI announces to host the first Test and Measurement Industry Awards 2022 in December
TIICCI has a successful experience of 50 years in the field and also has associations with Telecom Equipment Manufacturers Association (TEMA) and Dhruv Foundation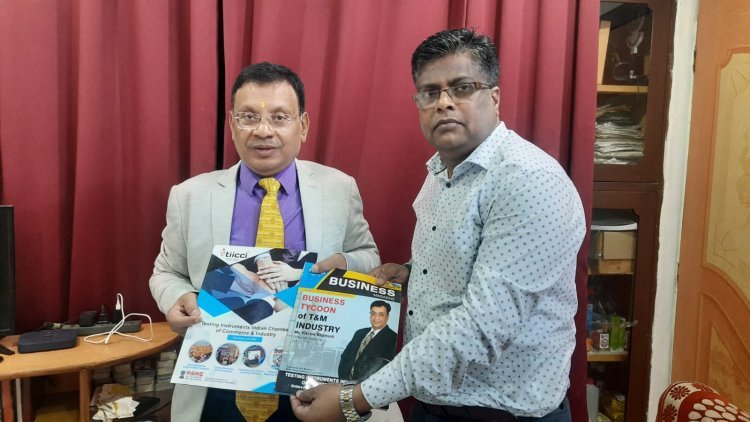 TIICCI announces to host the first Test and Measurement Industry Awards 2022 in December
New Delhi- The Testing Instruments Indian Chambers of Commerce & Industry (TIICCI) have decided to host India's first award ceremony to commemorate the Test and Measurement Industry 2022. The ceremony will be held in New Delhi on the 9th of December 2022 to accolade excellence of quality products and the women entrepreneurs of today.
A board meeting held recently was attended by chairman Mr. S.K. Saroj along with all Board members. This meeting was followed by the announcement of the award function. Testing Instruments Indian Chamber of Commerce & Industry is a robust platform that connects business and several industries. The members of this organization consist of some of the most esteemed and recognised tycoons from all global trade and Industries.
TIICCI has a successful experience of 50 years in the field and also has associations with Telecom Equipment Manufacturers Association (TEMA) and Dhruv Foundation. The TIICCI TEMA's strategy of adopting a partnership and proactive approval in matters that concern the government at both national and International scale has been beneficial for all concerned sectors. The Test and Measurement Industry Awards 2022 will be attended by the directors and CEOs of more than 100 businesses and corporations from all industries.